A closeted actress. Her irresistible co-star. Will their chemistry on screen lead to love in real life?
Regular price
Sale price
$7.99 USD
Unit price
per
Sale
Sold out
Ebooks are delivered instantly by BookFunnel.com via email. Here's how it works:
Purchase an Ebook

Receive an email from BookFunnel with a download link

Send to your reading device and enjoy!
View full details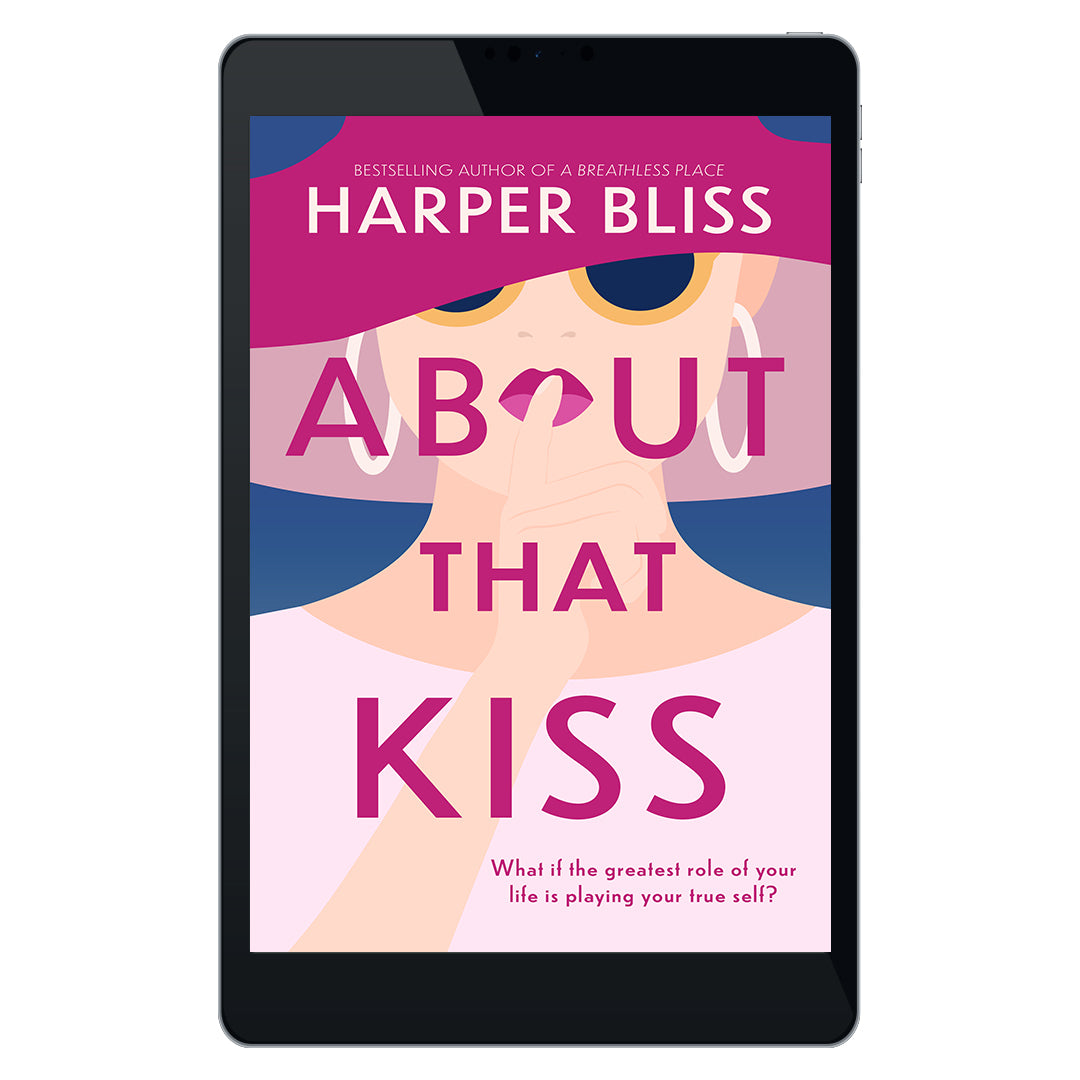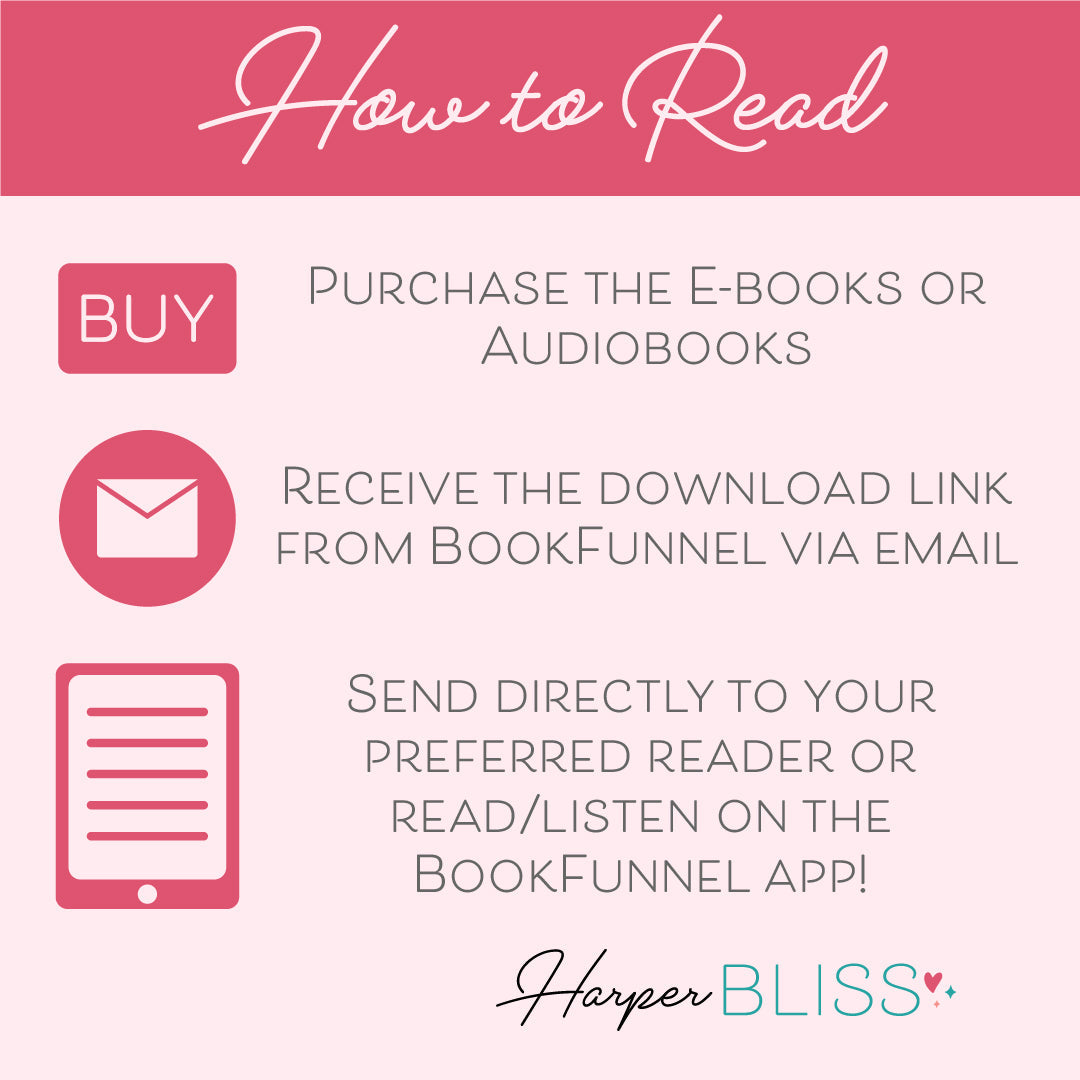 About that Kiss" - Indeed !
Harper Bliss focuses perfectly and beautifully on kissing like no other author I know.
Whether kissing is the reason for nervousness and insecurity or whether it is the reason for heated, erotic, fulfilling lust.
They are always a highlight!
Ida and Faye's kisses are magical and lead to incredible chemistry between the two.
The story builds up slowly and tentatively, but as always the characters and storyline are very mature. I love that Ava and Charlie from "Release the Stars" play such a big role. They are favorite characters that i loved to meet again!
It's a fancy but also laid back Hollywood romance. With a bit of angst because of Ida's fears…( saying no more)
What I liked is that Ida's story, her feelings and fears always remained the most important thing and not too much the "film" in which they act together.
The chemistry and the feelings are definitely in the spotlight here. Such great Chemistry!!
What remains is a sweet and warm feeling !!
Highly recommended!
Another Great book from Harper!
This book was delightful. The characters were full & rich; the story was realistic; the arc of the story was reasonable. I don't like stories where everyone has baggage/issues/hesitancy & then the next page they are happy and in love - "the end". That is is not how it works "in real life" and Ms. Bliss knows it. I highly recommend this book!
Delightful,
I'm always thrilled when Harper Bliss publishes a new book and this one did not disappoint!
Ida and Faye were both Oscar-winning actresses approaching 50. They were cast to play opposite of one another in a groundbreaking rom-com (co-written by a character from another book) where the two female leads fall in love. The chemistry between Faye and Ida was undeniable from the moment they did their first table read. Through several rehearsals and dinners, these two ladies became friends. Ida closeted her whole life, wavered between coming out and staying locked up tight. Faye, straight as an arrow, or so she thought, was drawn to Ida the more she got to know her. I really loved both our leading ladies and I was rooting for them.
The dialogue and character development were on point in this one. And while it's not a super heavy read, the struggle with coming out was handled with a lot of care. There is (fortunately) not a lot of unnecessary drama and angst but plenty of steaminess! It's another winner in my book for Harper Bliss!
Another Cracker!
Absolutely wonderful, another cracker by Harper Bliss! Just a lovely, romantic, glamorous love story that can give us all a little lift in these sober times. A must on your summer reading list.
I was given an advance review copy by the author in exchange for an honest review.
You had me at the blurb and kept me for the whole book!
I wanted a book that would pull me in and keep me in. Harper Bliss delivered as she does! I find, and it is my issue, that when each chapter is from alternate points of views of the mains, I get confused with each back story. Trying to keep clear in my head what each ones hang-ups are. Even that didn't really detract from my enjoyment. It was easy just to get carried along with the story. Well paced and enjoyable throughout. As an aside, something I wouldn't normally comment on, but l loved the way the blurb was done. A cliffhanger, unusual but effective.