An age-gap rock star romance about what happens when the passion of a performance turns into something real.
Regular price
Sale price
$7.99 USD
Unit price
per
Sale
Sold out
Ebooks are delivered instantly by BookFunnel.com via email. Here's how it works:
Purchase an Ebook

Receive an email from BookFunnel with a download link

Send to your reading device and enjoy!
View full details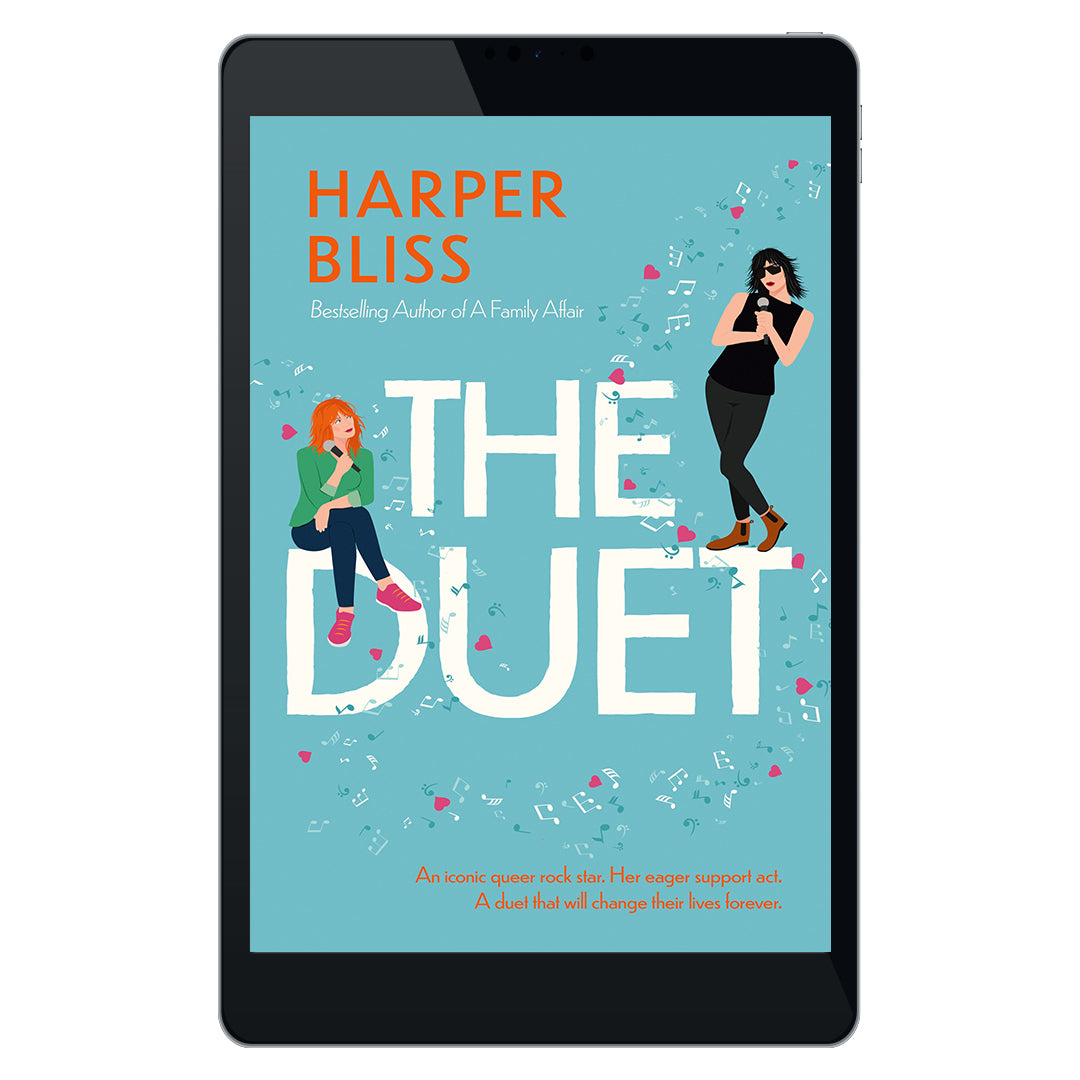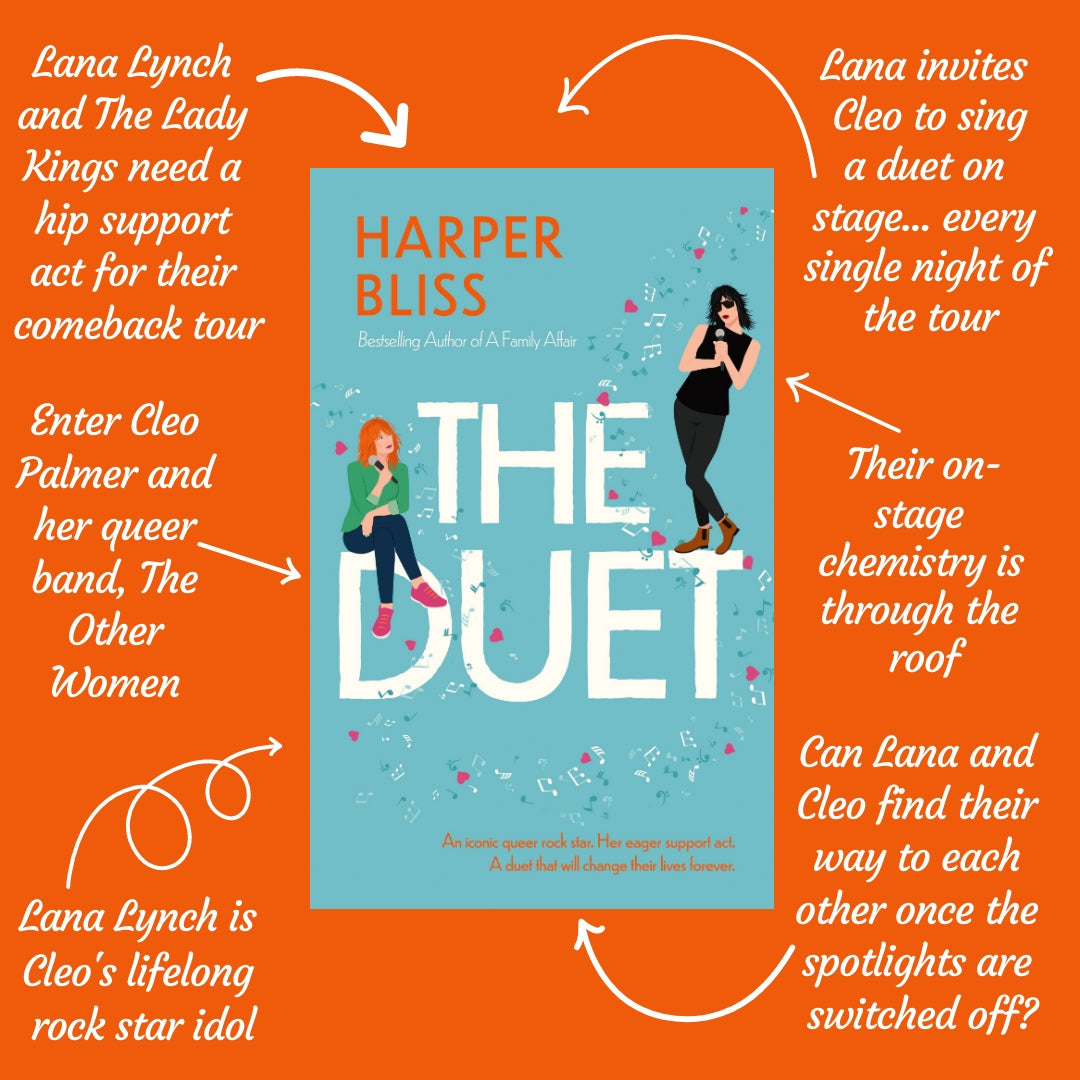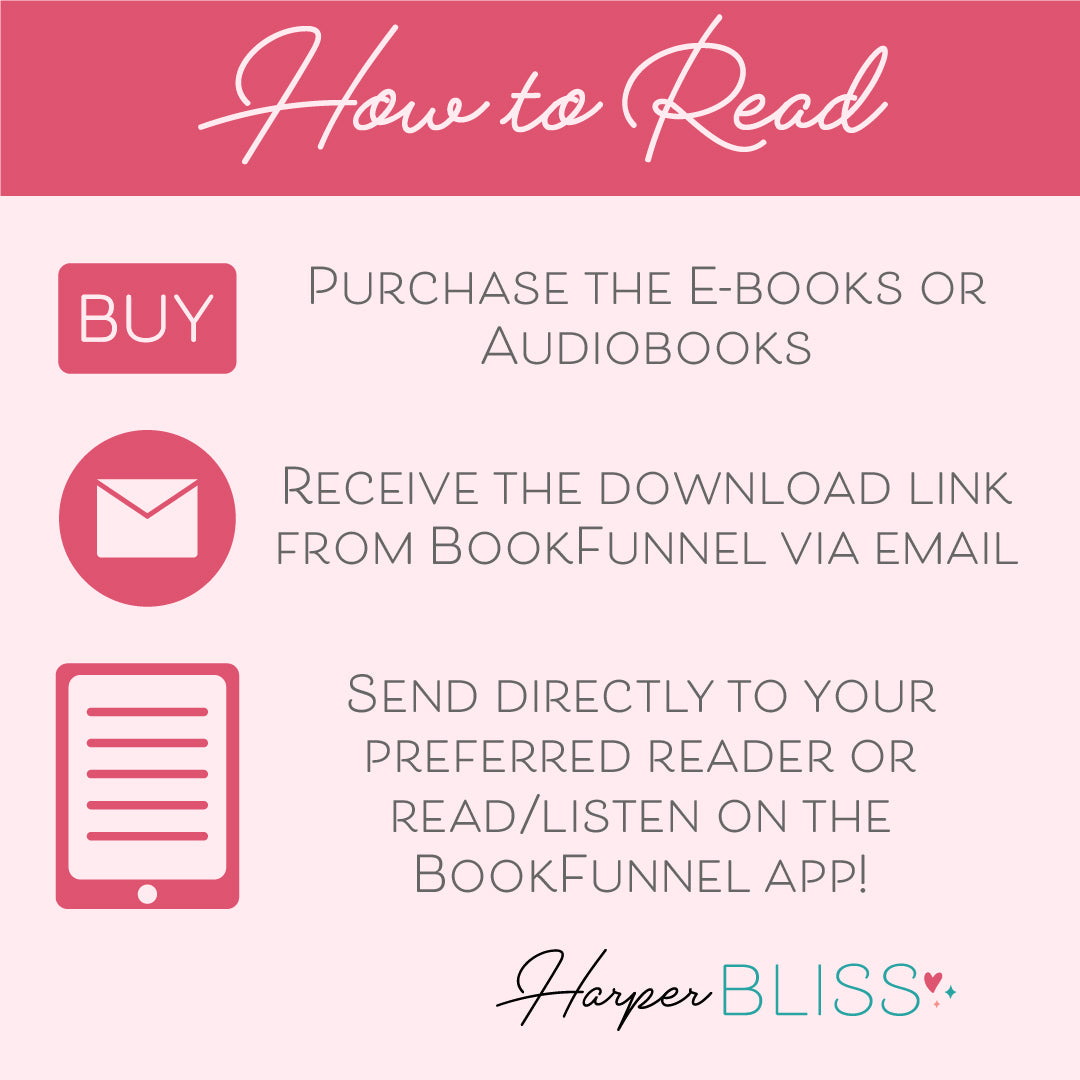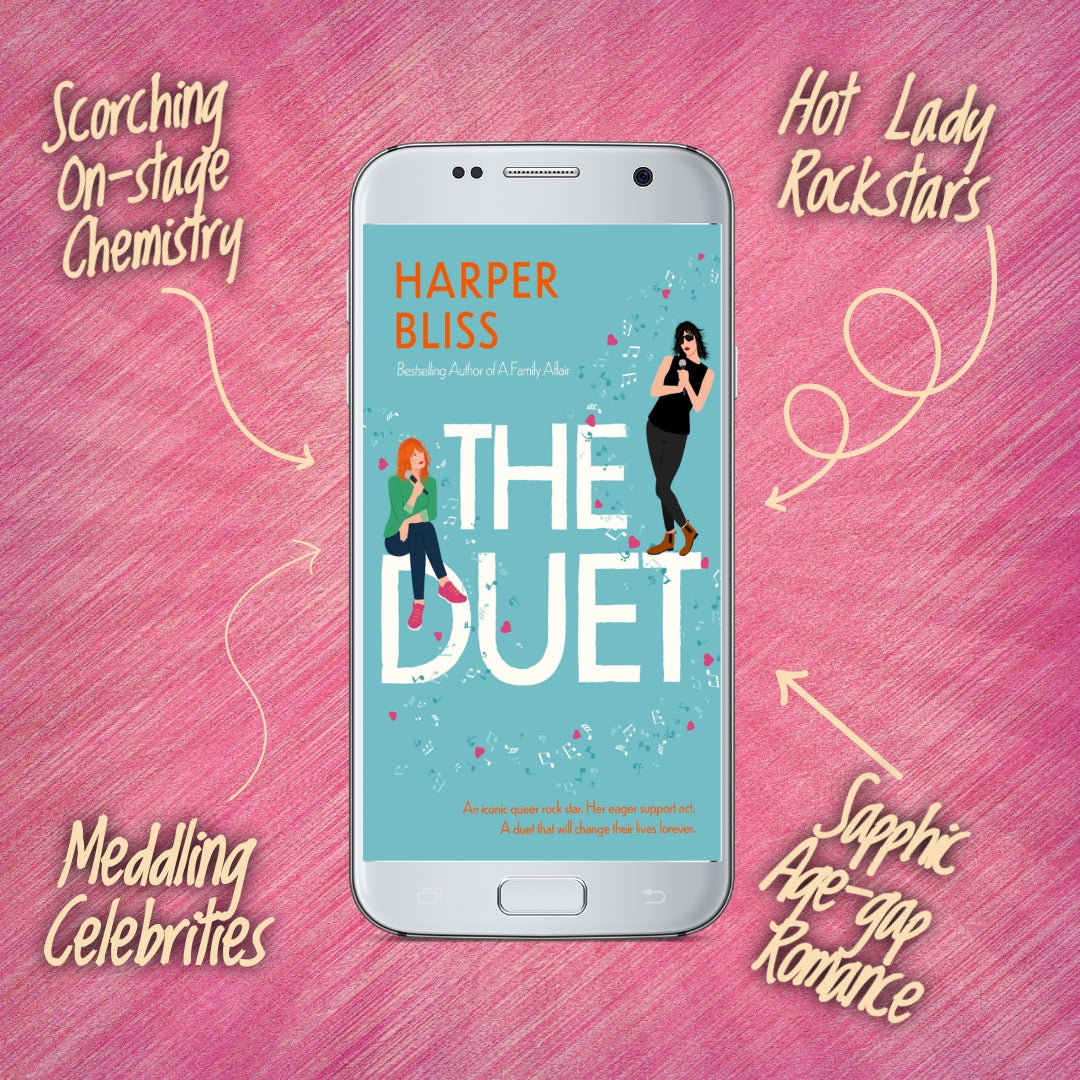 Rocked my world!
"The Duet" is intense and keeps every audience in suspense. Not only the people at the concerts of "The Lady Kings" and "The Other Women", but also us readers!
Ten years after the last Tour of "The Lady Kings", Lana Lynch is still mourning the loss of her Wife and also the guitarist of the Band.
Joan was the heart and soul of the band. Going back on tour and singing about her instead of with her just keeps reopening the wound.
Cleo Palmer Leadsinger of "The Other Women" worships the ground that Lana Lynch steps on. She is her role model, her great idol, a goddess!
She's out fo her mind just being the support act, but now Lana wants a Duet with her. Just her!
For Lana, Cleo is full of energy with a powerful voice and enormous presence on stage.
A younger version of herself maybe? Is that what draws Lana to Cleo?
Is it her attractive appearance? Her fabulous voice?
Or maybe Cleo reminds her of someone in particular?
Lana's Song is a Duet that she normally sings with Isabel Adler. But Isabel will not be with her on tour.
She recreates the Duet with Cleo and what should just another Deut becomes THE moment of every night.
They create a sizzling dynamic on stage that goes viral. The whole world sees how these two women lose themselves deeper and deeper in intense feelings for each other, with every concert and every sung duet.
Cleo feels it directly. The magic. The flirt. But for Lana? It's just play, right? Just for that brief moment on stage every night and just for the eyes of the world, right?
Normally I'm rather skeptical when it comes to musical romances and big stars. Lana is down to earth in her own way and yet unapproachable. She immediately grabbed me as a character.
She goes through life a little blinded and lives more in the past.
Cleo has to make it clear what she's feeling, and not just in the five minutes during these intense duets. She needs to open her eyes, but this is a goddess she has worshiped since she was a child.
How do you get a goddess to look beyond age differences and all other obstacles?
Cleo, despite her already huge fame, isn't the crazy rock girl I was expecting. She is sweet in her fangirl shyness and that makes her very lovable.
I read this book in one day.
It was captivating and all the characters together formed a beautiful picture of the microcosm of such a tour.
It was also wonderful to meet Isabel Adler and her Girlfriend Leila again!
Another Hit
While I am a huge fan of Ms Bliss' work & quite biased I do believe this is really one of her best. The depth of story beyond the expected romance (which is delightful) elevated the story for me. I enjoyed the perspective of a rock star/musician (the highs & lows), being in a band (and all the dynamics that go with that), the creative process, etc. An enthusiastic five stars!
Can't always fight attraction
Great story about two leading ladies who just can't fight the attraction between them, especially when singing a beautiful duet together. But like all good stories, things never run smoothly.
The story was enhanced by catching up with the main characters, Izzy and Leila, from another great read from Harper, A Breathless Place.
Dazzling!
The Duet is a dazzling romance between two rock stars. Lana, the legendary rocker and Cleo, the up and coming rock star. They sizzle on stage singing a duet that not only rivets their audience but generates deep feelings between the two singers.
Harper Bli ss does not disappoint with the age-gap, steamy romance. This one kept me awake reading into the wee hours. Don't miss this one!
Great Storyline!
The majority of this story took place on the road as two bands toured together. One was a well established band that hadn't played in ten years since the sudden lost of one of their members, who was also the wife of the lead singer, Lana. The other queer band, appropriately named The Other Women, was a relatively new but very popular band. The band kept the name even though one member had transitioned; their fans readily accepted that change. After the bands initially got together, Lana decided that she wanted to do a duet with the lead singer of The Other Women, Cleo. This duet was the catalyst that changed the dynamics of not only the lead singers of each band, but the band members as well.
This age gap romance, one was 54 and the other 29, was filled with humor, a lot of angst, contradictory behavior, and of course, steamy romance. The chapters alternated between Lana and Cleo's point of view. This was nicely done since we were able to understand their emotional highs and lows. The secondary characters also added a lot of drama and humor to the story. As a bonus, other story characters also made appearances such as Isabel Alder and her partner Lelia from A Breathless Place.
All in all, it was an entertaining story and a must read for fans of this author.