A deliciously impossible love story about falling for the one person you can't have.
Regular price
Sale price
$8.99 USD
Unit price
per
Sale
Sold out
Ebooks are delivered instantly by BookFunnel.com via email. Here's how it works:
Purchase an Ebook

Receive an email from BookFunnel with a download link

Send to your reading device and enjoy!
View full details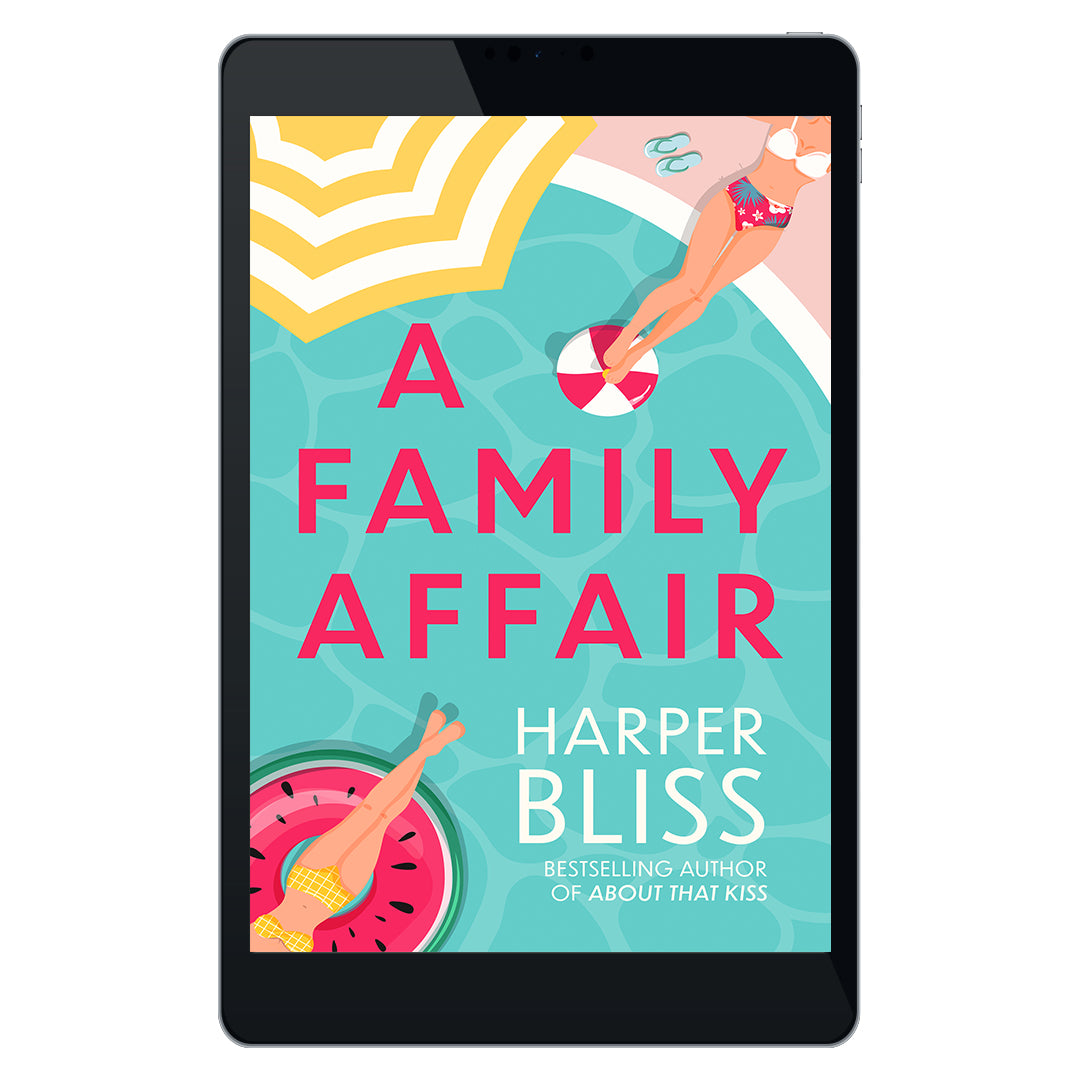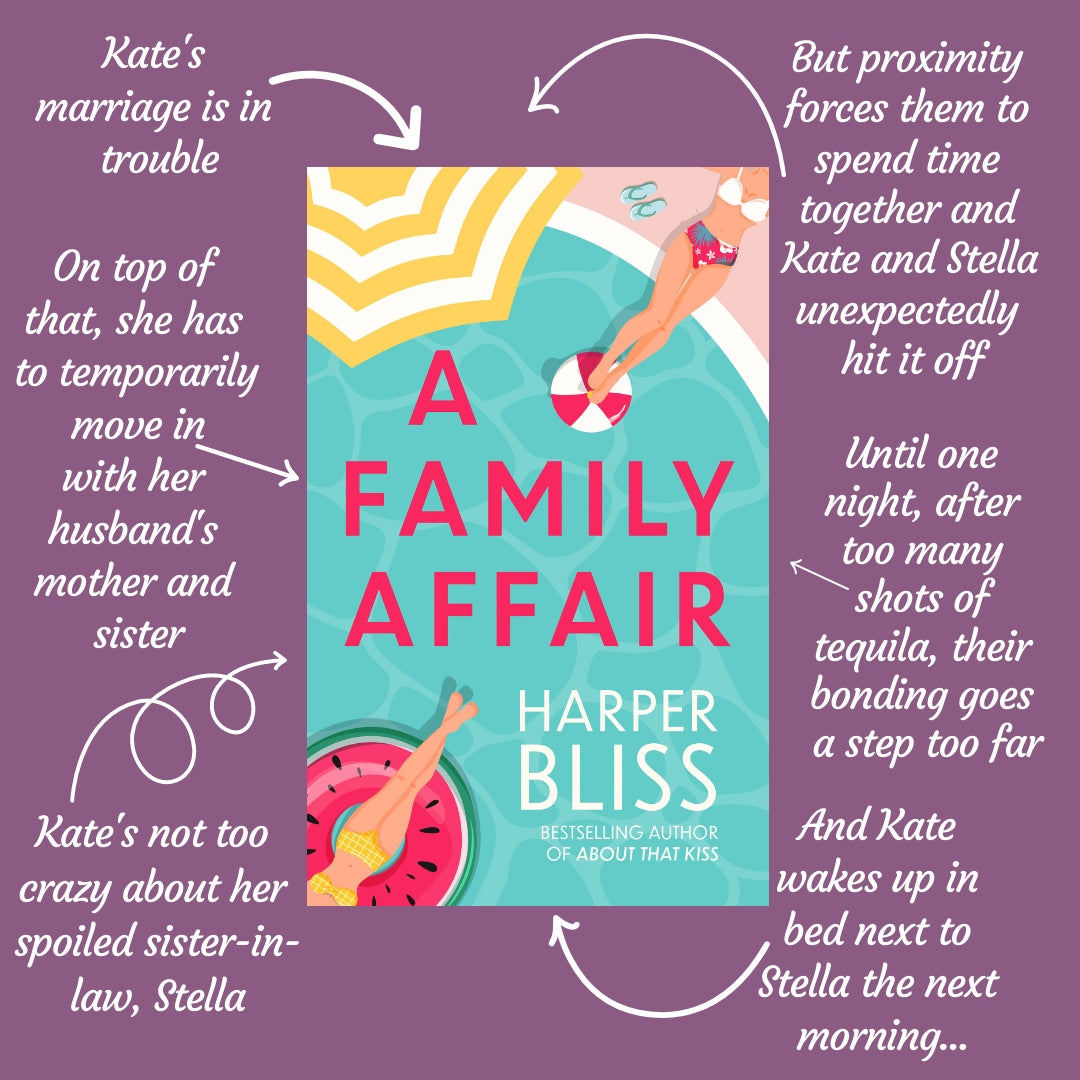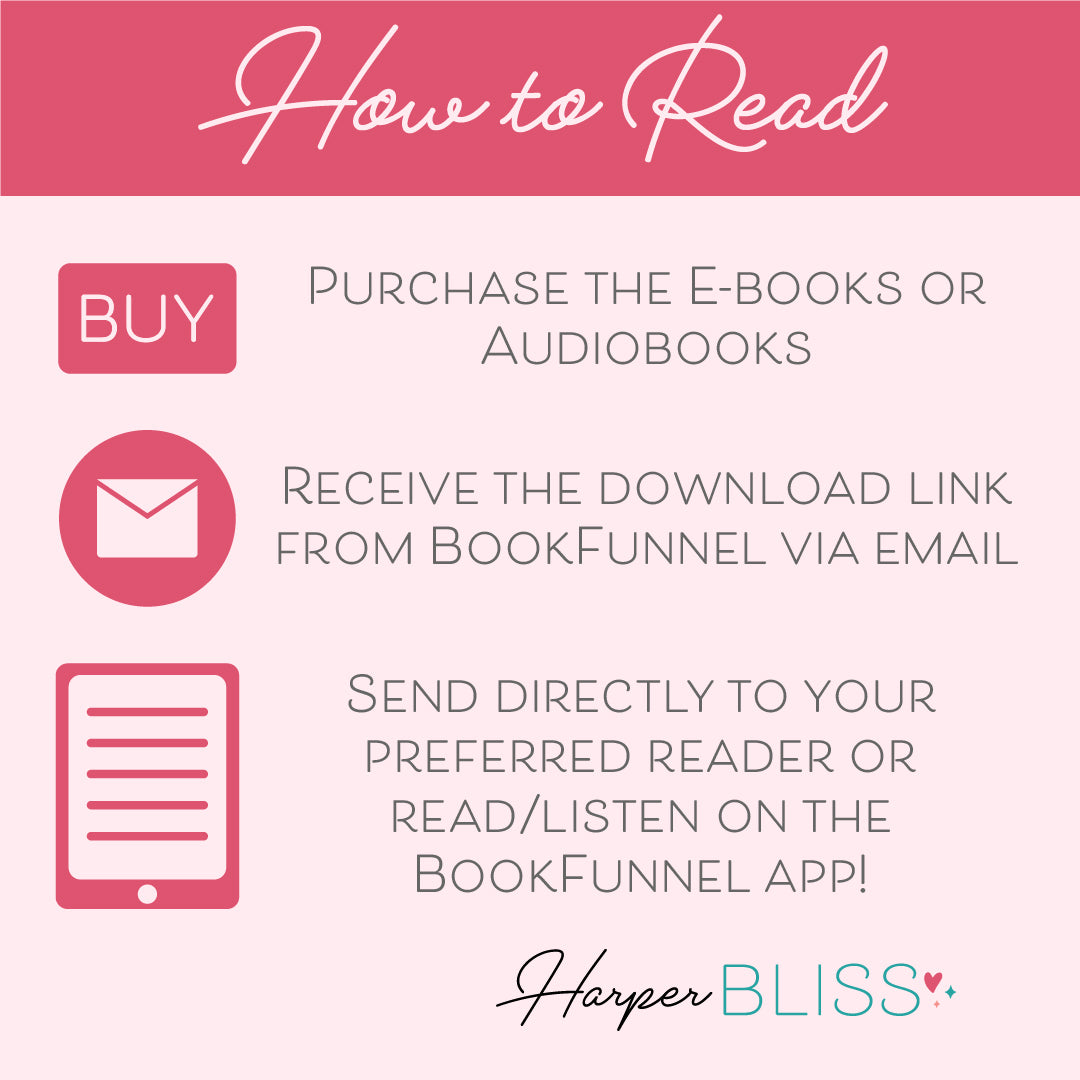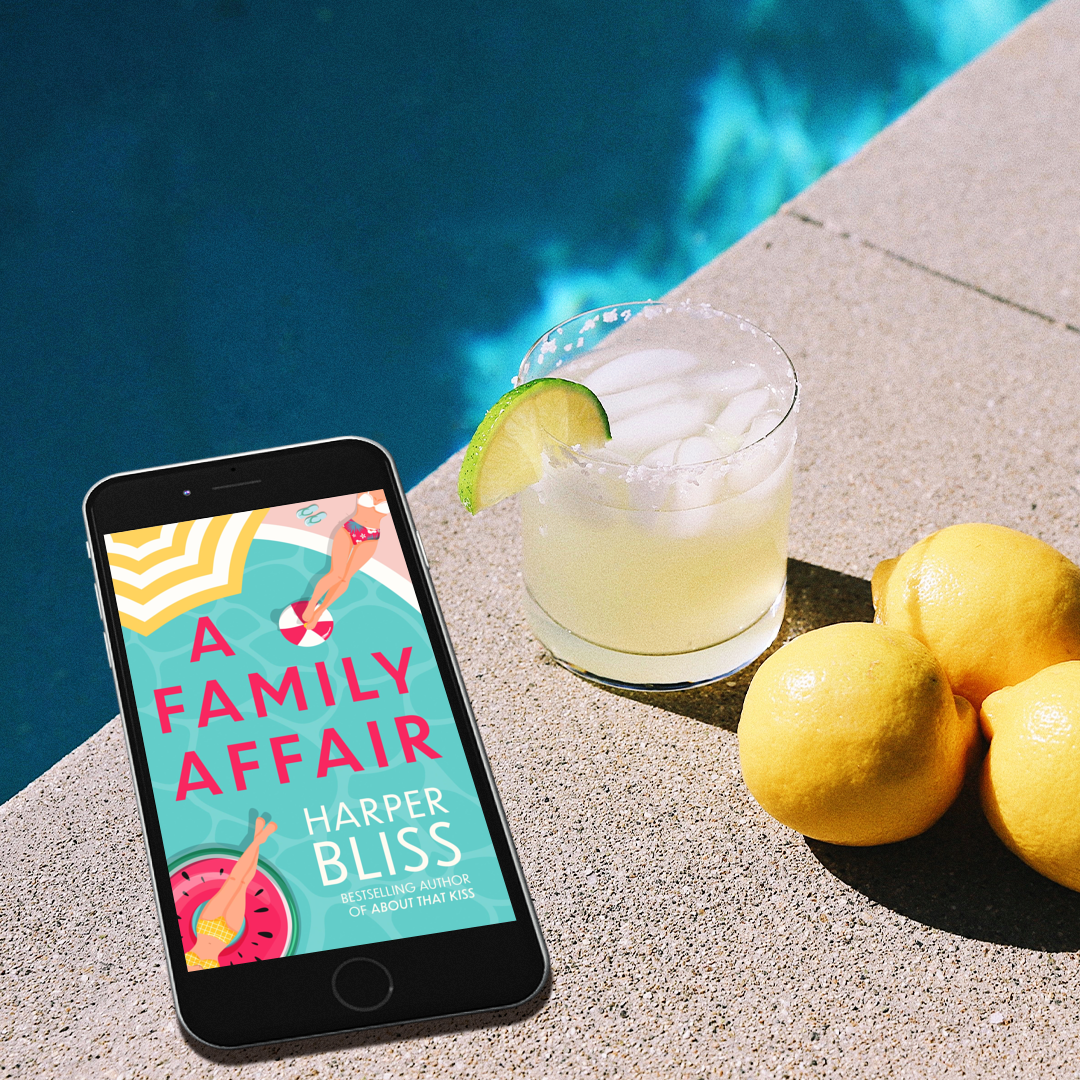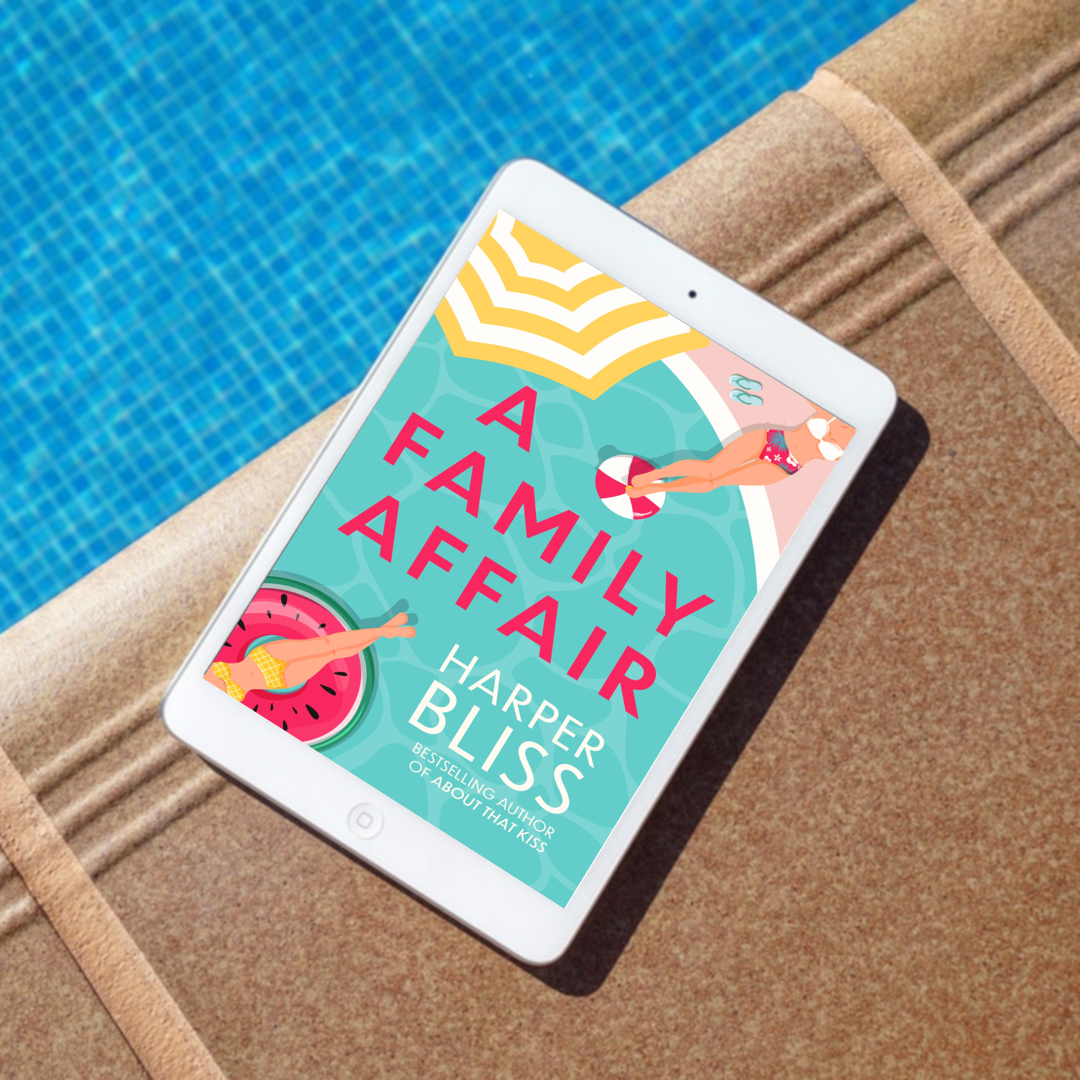 When something so wrong, feels so good!
That was a tough cookie.
I really struggled with this situation of Kate and Stella.
I often have a firm opinion about certain life situations and I also experience that it is difficult to continue reading the story factually and to give the character a chance.
Stella is irresistible and so is Kate, but I still judged them for over 50% of the book. Still, I enjoyed their chemistry, they went through the roof!
It's extremely hot, it's forbidden, taboo, wrong but also right!
As always, a fantastic love story from Harper Bliss, as always ;)
It's definitely not an easy romance with these two, but it's positivly intense.
What happens when you fall for your sister in law.....
Wasn't sure I was going to like this story, call me old fashioned but cheating on your spouse male or female is a big no no.
However, Harper handled this touchy subject well in her latest book.
Emotially abandoned by her husband Kev, Kate falls for her younger sister in law, Stella.
But a family will be pulled apart if they follow their feelings......
Another good book from Harper.
Love is worth fighting for
The author navigated a difficult topic with sensitivity. I was rooting for Kate and Stella through the upheaval and hoping they would find a way to make it work. They handled the situation with honesty and dignity. I enjoyed the story and was glad it turned out the way it did. Love is love and worth the fight.
Completely Captivating
Kevin and Kate have tried to have a baby for years with no success. Kevin's way of coping is to completely renovate their already perfect house forcing Kate to have to move into her mother in law's pool house. While Kev avoids Kate, Kate begins to spend time with his little sister Stella. Kate has always considered Stella to be a spoiled brat but quickly learns that Stella completely different than she'd always assumed. Stella and Kate begin to connect on a deeper level and a night of too much tequila sparks a passion neither was prepared for.
Kate and Stella are multidimensional characters who have been through a lot over the past few years. Kate's journey to become a mother has been tortuous and her husband has cast her aside. She finds in Stella, not only a support system but a soulmate. Stella has been trying to get her big break in Hollywood, but it's been a struggle. In Kate she, too, finds a support system and a soulmate.
Harper Bliss tells the story from both Stella and Kate's first person points of view. This is an important aspect to the story because the reader is able to be a part of both characters' feelings, emotions, and actions.
Falling in love with your brother's wife is quite a taboo topic that most authors wouldn't touch with a ten foot pole but Harper Bliss took on the challenge did a wonderful job. Through Stella and Kate she was able to show that sometimes the choices we make while socially unacceptable, are right for us. Sometimes we need to choose our own happiness even though we have to hurt the ones we love most.
This is a really well written book. I loved catching up with Faye and Ida, meeting Mary and Nathan, and being a part of Kate and Stella's journey to happiness. While cheating is a major plot point in this book, our author has done an excellent job of showing the reality of the situation and handled it with care. Well done Harper Bliss! You've penned another winner!!
Interesting and Engaging Read!
This storyline not only dealt with several romances, but also failure and rejection and how people coped with this in different ways. Kevin and Kate were married for ten years. They were trying to get pregnant but were not successful. He decided he wanted to remodel their home and asked Kate to stay with his mother and sister until the remodeling was completed. Kevin also found it too hard to be with his wife- a constant reminder of their failure to become parents. Kate in turn deeply felt this rejection in a marriage that was, over the years, also slowly deteriorating. Initially, Kate, 38 hesitated to move into the pool house since she didn't really like being around Kevin's younger actress sister who lived in the main house with her mom and the mom's much younger boyfriend. Kate also thought Stella, 27, was a spoiled and self absorbed actress. However, she soon realized that wasn't the case at all. Kate found in Stella someone who listened to her and made her life enjoyable and exciting again.
I really didn't know how I was going to feel about these characters since cheating was involved. But this author has a way of bringing her readers into her characters emotional mindsets to explore their struggles as well as their wants and needs. And the end result of this was wanting all the characters to find their happy ever after.
I have always enjoyed this author's work because she is not afraid to tackle different/controversial subjects within her stories. Her characters are not perfect; they are flawed. And this makes for a more interesting and engaging read. I also liked how the title fit perfectly with the characters and their interactions with each other.
Another well written and entertaining read by this author!