Regular price
$44.95 USD
Sale price
$26.99 USD
Unit price
per
Sale
Sold out
Ebooks are delivered instantly by BookFunnel.com via email. Here's how it works:
Purchase an Ebook

Receive an email from BookFunnel with a download link

Send to your reading device and enjoy!
Get all 5 seasons of the French Kissing Series (Plus a FREE Bonus Book) by Sapphic Romance Bestselling Author Harper Bliss.
This offer is NOT available anywhere else!
★★★★★ "An irresistible mix of Sex & The City and The L Word."
At over 1500 pages (450.000 words) with hundreds of 5-star reviews, French Kissing is sapphic serialised fiction at its most dramatic, romantic, and steamy. Perfect for binge reading!
★★★★★ "If I could have given it ten stars I would have."
★★★★★ "Prepare yourself for a hell of a drive through lesbian drama, with laughter, processing, crying, loving and wonderful hot moments."
Books included in the bundle
French Kissing: Season One

French Kissing: Season Two

French Kissing: Season Three
French Kissing: Season Four

French Kissing: Season Five

BONUS BOOK: That Woman Next Door
View full details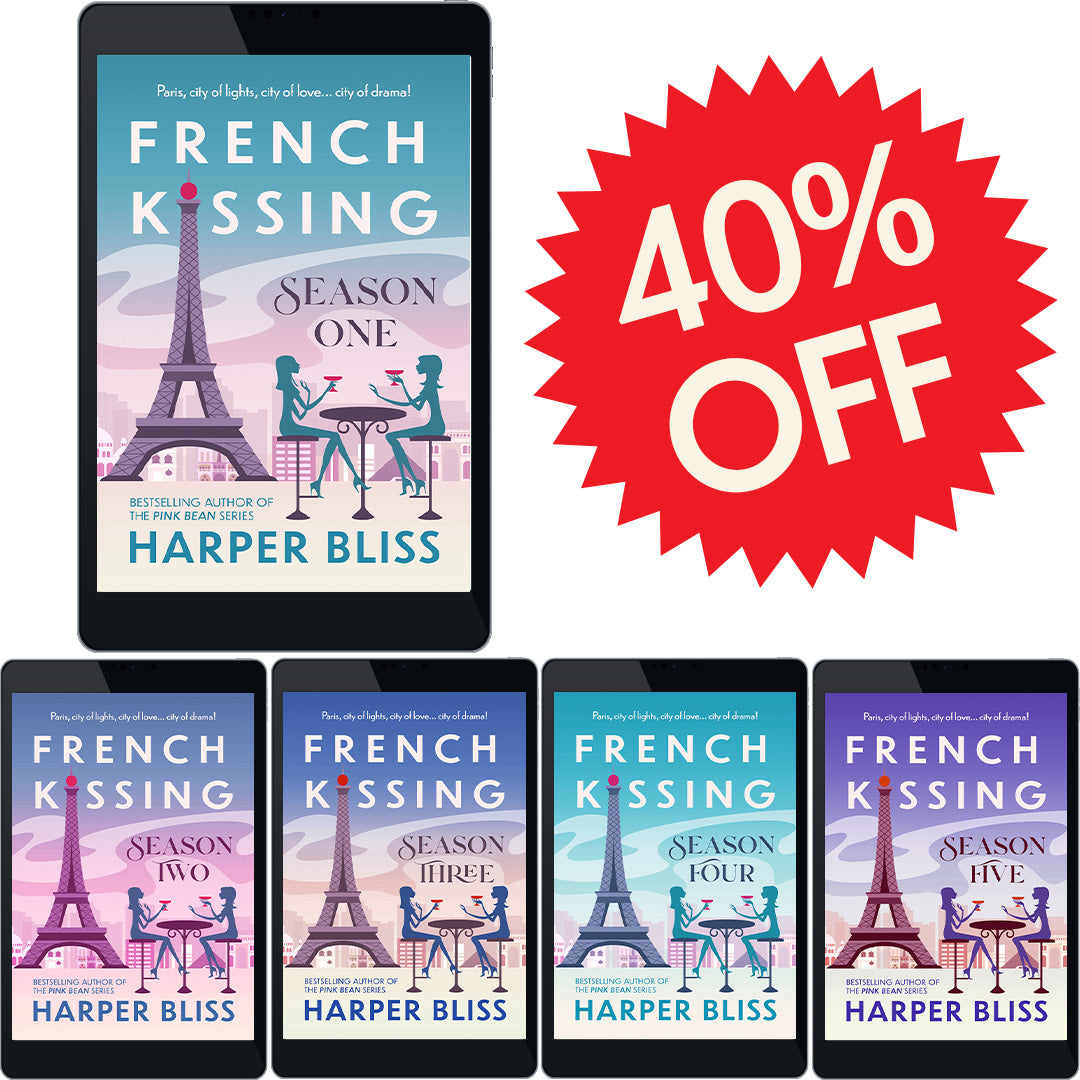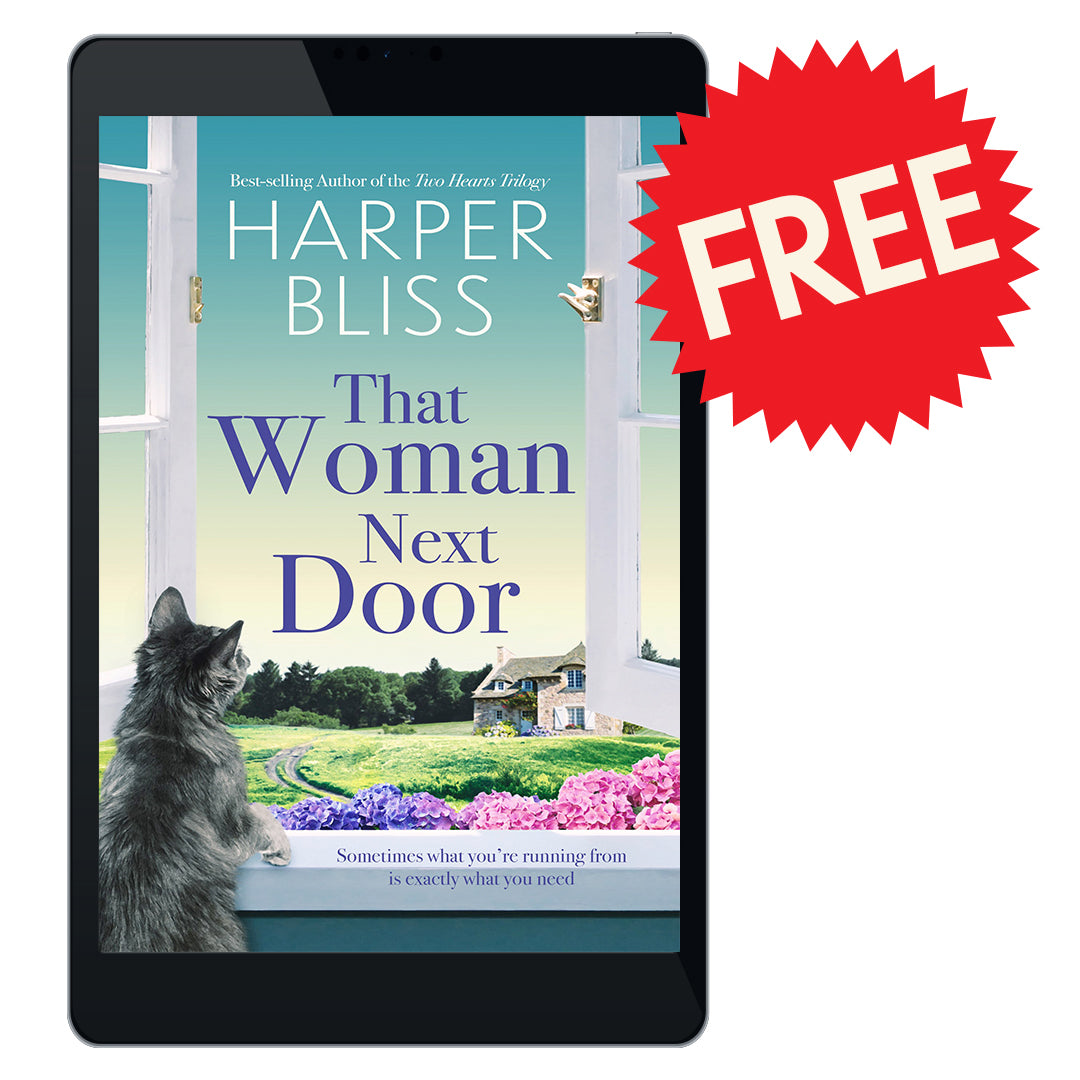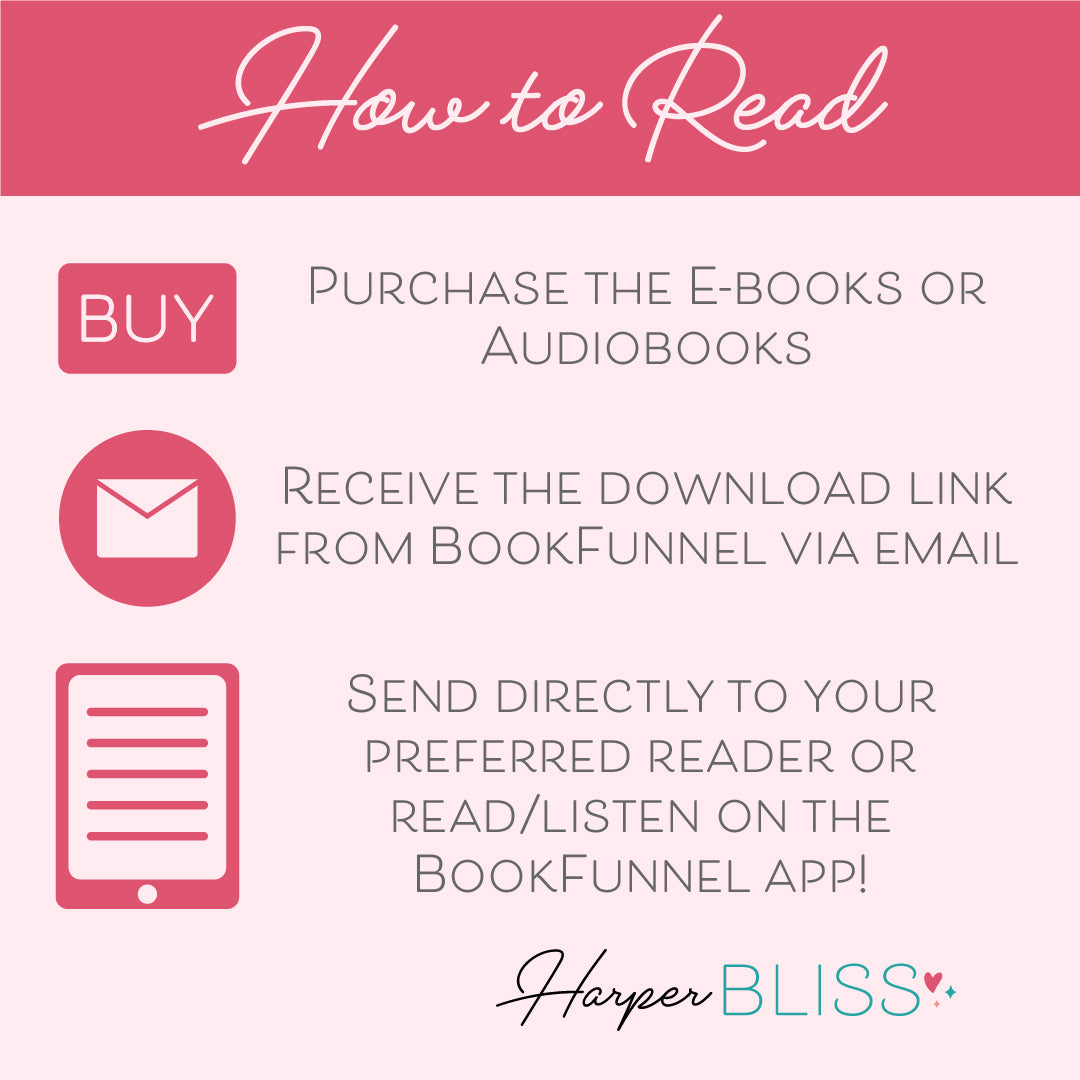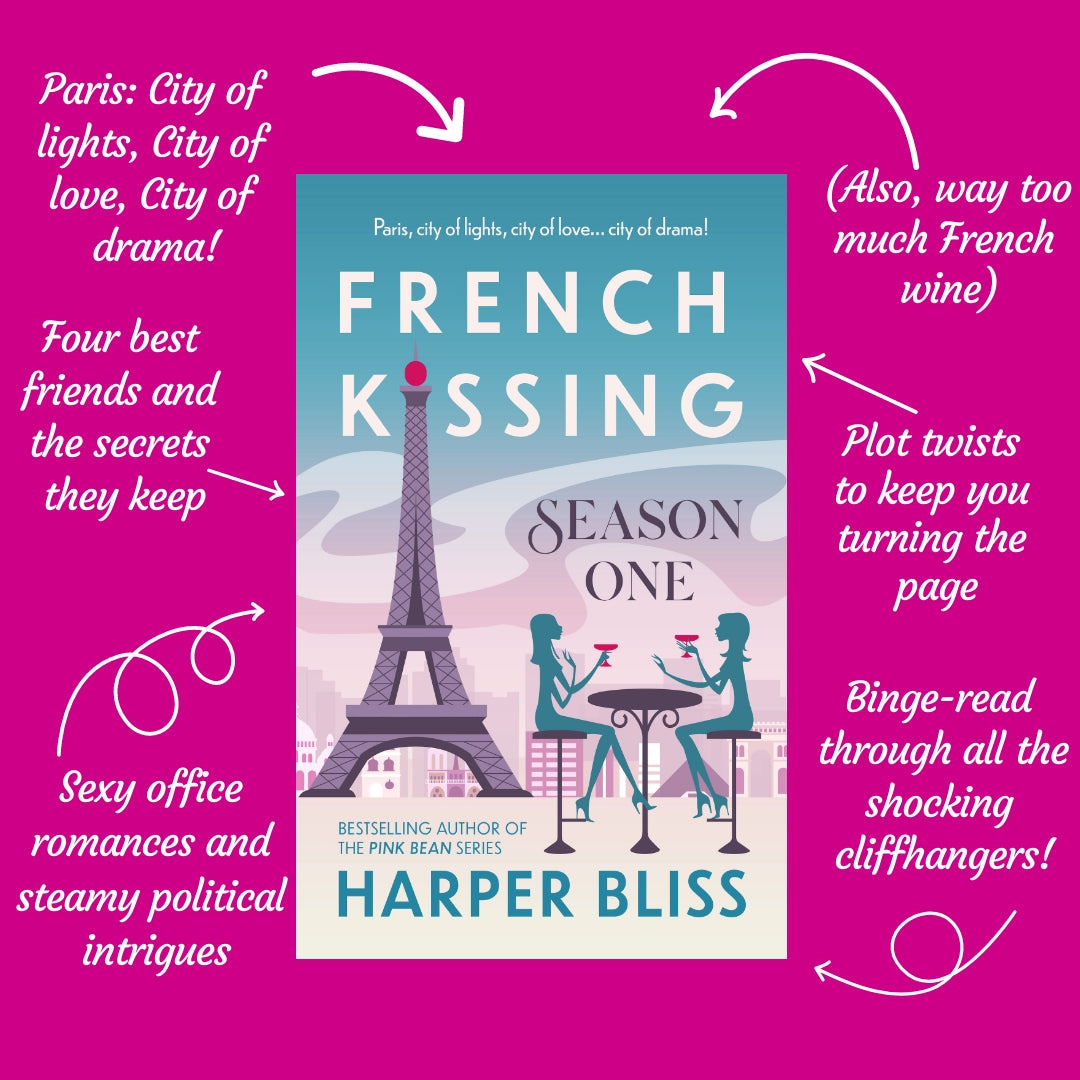 In a word…"AMAZING"
I have loved every one of Harper's books that I've read this far, but this series is definitely my favorite. I couldn't stop reading it and went through several emotions with the love, sexiness, angst, and humor that literally had me laughing out loud. You find yourself immersed in these characters from page 1. Highly recommended!
French Kissing Series Review
Another hit! Loved the BissVerse books and now am enjoying the FK set …really enjoy the variety of characters and the interesting plot lines. Oh, and the steamy romance bits too 🥰
French F—k
Reading the series for the third time!
A real clit tingle.
French kissing
Great read I bought the collection to take on holiday couldn't put it down very true to life of the ladies lives the ups and downs of relationships and everyday living
Let customers speak for us
Holy $%#<
I'm not religious, but holy Jesus... this book was the first that I have read from this outstanding author and let me tell you, it is worth the read. The last time I woke up at 2am, unable to fall back asleep because I NEEDED to continue reading, I was a teen and the Harry Potter books were being released. I completed this book in 2 days and it concreted my opinion that I needed to buy more books from this author. I have taken advantage of all the free books she offers, but have also purchased more and so far they are all equally excellent. I am a book snob amd Harper Bliss has brought joy back to reading for me. The books are so good, I cannot put them down, and when I have to, they are all I think about. Absolutely phenomenal! This is the first author that I have ever thought "I need to meet this person!". At the same time, she has made me remember why I hate books.... they end. Books featuring lesbian characters are hard to come by ans I will be reading every single book this author has published. Outstanding.
About That Kiss (EBOOK)
Ava is MY celebrity crush too!
I have read so many Harper Bliss books and have enjoyed every one. But, I LOVE this book. It's one of my all time favorites and is a frequently reread. My only regret is that I cannot read it again for the first time. I wish it were an audiobook so I could buy it again...
Release the Stars (EBOOK)
Great intro to the world of "Bliss"
My first time reading Harper's works and what a great sequence to go through. Love her style of writing and felt engaged in each book for its own uniqueness, yet the carry over of characters. I am now a HUGE fan! ❤️
The Ultimate BlissVerse E-book Bundle (EBOOK BUNDLE)
Super easy. Just a quick couple of clicks and you have your books. Would definitely do it again
The Ultimate BlissVerse E-book Bundle (EBOOK BUNDLE)
A feast
This is a superb bundle of books, great characters, great stories, covering many different tropes, I'm loving it, it was so easy as well to purchase, & straight to my library what more can you ask for, apart more of the same please Harper
The Ultimate Pink Bean E-book Bundle (EBOOK BUNDLE)
Sun, sea and surfing
I do love a good book that takes me to another place. This one from Harper is no exception.
Sun, sea and surfing mixed with a bit of drama.
What's not to like.
It's also good to have more than one story running at the same time.
Another great book from Harper
And Then She Kissed Me (EBOOK)
Dazzling!
The Duet is a dazzling romance between two rock stars. Lana, the legendary rocker and Cleo, the up and coming rock star. They sizzle on stage singing a duet that not only rivets their audience but generates deep feelings between the two singers.
Harper Bli ss does not disappoint with the age-gap, steamy romance. This one kept me awake reading into the wee hours. Don't miss this one!
The Duet (EBOOK)
Completely Captivating
Kevin and Kate have tried to have a baby for years with no success. Kevin's way of coping is to completely renovate their already perfect house forcing Kate to have to move into her mother in law's pool house. While Kev avoids Kate, Kate begins to spend time with his little sister Stella. Kate has always considered Stella to be a spoiled brat but quickly learns that Stella completely different than she'd always assumed. Stella and Kate begin to connect on a deeper level and a night of too much tequila sparks a passion neither was prepared for.
Kate and Stella are multidimensional characters who have been through a lot over the past few years. Kate's journey to become a mother has been tortuous and her husband has cast her aside. She finds in Stella, not only a support system but a soulmate. Stella has been trying to get her big break in Hollywood, but it's been a struggle. In Kate she, too, finds a support system and a soulmate.
Harper Bliss tells the story from both Stella and Kate's first person points of view. This is an important aspect to the story because the reader is able to be a part of both characters' feelings, emotions, and actions.
Falling in love with your brother's wife is quite a taboo topic that most authors wouldn't touch with a ten foot pole but Harper Bliss took on the challenge did a wonderful job. Through Stella and Kate she was able to show that sometimes the choices we make while socially unacceptable, are right for us. Sometimes we need to choose our own happiness even though we have to hurt the ones we love most.
This is a really well written book. I loved catching up with Faye and Ida, meeting Mary and Nathan, and being a part of Kate and Stella's journey to happiness. While cheating is a major plot point in this book, our author has done an excellent job of showing the reality of the situation and handled it with care. Well done Harper Bliss! You've penned another winner!!
A Family Affair (EBOOK)
Thoroughly Entertaining!
The two main protagonists met in college thirty years ago. They made plans for the future including marriage and children. They were happily in love for ten years…until one of them decided to cheat and fall in love with someone else. Twenty years later, they met at a mutual friend's wedding. They were older, 50, but still possessed an underlying chemistry that was so much a part of their former lives. However, the betrayal and hurt was still something that could not be forgotten or forgiven.
As with many of this author's works, her characters are interesting and deal with emotional issues. Throughout the story, one character's emotional level was doing flip flops. She was struggling with her fiancée's betrayal which occurred a few weeks before their wedding. Presently, she faced a dilemma: her heart was still struggling with that hurt and betrayal from that major event 20 years ago, her body was craving a former fiancée's touch, and her brain was very indecisive about what she should do. This was an ongoing struggle for this character. While the indecisiveness was annoying at times, It was understandable how the character needed time to come to terms with her past hurt and trust issues in order to move forward.
The secondary characters were supportive and tried to intervene and get their friends back together again. But once again it was an ongoing emotional struggle throughout. However, this author knows how to resolve these emotional issues in a beautiful manner.
Overall, this was another entertaining and engaging book by Harbor Bliss.
Still the One (EBOOK)
Another Cracker!
Absolutely wonderful, another cracker by Harper Bliss! Just a lovely, romantic, glamorous love story that can give us all a little lift in these sober times. A must on your summer reading list.
I was given an advance review copy by the author in exchange for an honest review.
About That Kiss (EBOOK)
A Fab Read
This is not your usual Hollywood romance and it's very much a breadth of fresh air. Yes it is girl meets girl at a script read and there is an attraction but it's far more complex than that. Nora is an introverted actress and Mimi an all out Mother with a bit of CEO on the side and a bit older too! They shouldn't on paper work but, they can't help but be drawn to each other. Drawing Nora out of her head and into the real world is the complex journey in this story but a family born of love for her, leads her on a new insight to life. Another brilliantly written piece of work from Harper Bliss. A very good read!
The Love We Make (EBOOK)